Cape Coral Chiropractor Gives You Results
Feel Revitalized at Corrective Spinal Care of Florida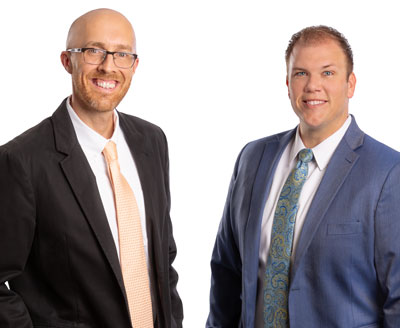 Like our practice name demonstrates, we believe you can have record health in your life. When you have an incredible year, you might refer to it as a record year. Why shouldn't you strive for the same high standard when it comes to your well-being? Our empathetic, caring team led by Cape Coral Chiropractors Dr. Rick Means II and Dr. Chris Erickson focus on corrective chiropractic care to help you get there. At Corrective Spinal Care of Florida, we concentrate on finding the source of your problem so that it doesn't return, ensuring that you stay well in the future.
Helping You Reach Your Goals
Dr. Rick utilizes the most-researched technique within chiropractic that is gentle and precise to ensure you reach your individual health goals. We offer cutting-edge technology to understand your needs, then tailor each of your visits to you.
Maybe you have not been able to bike, run, kayak or simply play with your children. Your quality of life has diminished, and you do not want to turn to medications or surgery. Corrective Spinal Care of Florida in Cape Coral will help you get back to the best version of yourself, naturally.
Optimizing Your Health
Our hands-on approach to health care is appropriate for all ages, including expecting moms and children. We begin by performing an extremely thorough examination to check whether chiropractic care is right for you. Dr. Rick focuses on the health of your nervous system. By enhancing this master control system of the body, you can see incredible benefits. If you have any interference present in your nervous system, Corrective Spinal Care of Florida is the place for you to recover your health and stay well.
Let Chiropractor Cape Coral Dr. Rick get to the cause of your concerns. Contact us today to get started. Complimentary consultations are available, and we welcome you to schedule a same-day visit.