Meet Dr. Troy Bratten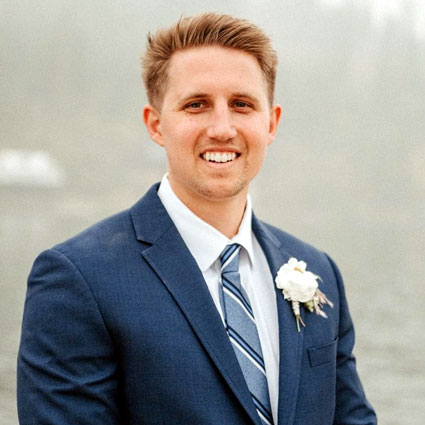 Dr. Troy Bratten was born in Philadelphia, PA (GO EAGLES!) and raised in Gresham, OR. He recently moved to Cape Coral, FL and is ecstatic to live in paradise with his wife Samantha Bratten. Dr. Troy is a graduate of Central Catholic high school, Seattle University, and the University of Western States.
As a young lad, he was anything but careful – he was the reckless type. Whether it was taking a jump on his bike or jumping off the play structure at school, or playing too hard on the soccer field, he found a way to hurt himself. His involvement in martial arts, soccer, and basketball were his passions as a youth. Throughout his athletic career he suffered numerous injuries and he became familiar with the best strategies of getting back to health as quickly as possible.
Early Introductory to Chiropractic
To the credit of his dad being a Chiropractor, Dr. Troy has been adjusted since he was a week old. He knows what a great adjustment feels like, and the plethora of injuries he suffered were all much more rapidly healed with Chiropractic. Dr. Troy did not fully appreciate the value of Chiropractic until partially deprived of it when he went to Seattle University to play D1 college soccer. It was in college that he realized that there are a flurry of different ways to treat any given injury. Chiropractic includes anything done "by hand" also is broadening into the realm of exercise and stretches. It remains at the forefront of combining all the best possible therapies and advice.
His Chiropractic Philosophy
The best techniques are the ones that treat the source of the problem, and a good Chiropractor helps empower the patient when pain seems unbearable. With clinical experience and knowledge of current therapeutic and diagnostic techniques, Dr. Troy has helped thousands of people take control of their health. He takes pride in getting people out of pain quickly and into a "thriving" mode. He has no agenda, but to improve your health and quality of life so that his patients are all healthy, happy, and loving their life.
Helping the Cape Coral Community
His dream is to help, heal, and un-hinder the people of Cape Coral. Removing suffering from the world makes it a better place. Seeing people thrive and live their best life makes Dr. Troy a happy doc. He also enjoys: eating with his wife, playing with his dog and cat, and is seeking to be a Dad in the near future. He is excited to plant his roots in Cape Coral for many years to come!
Fun fact
Dr. Troy lived with his grandparents for 3 years of chiropractic school. He learned a lot from them in terms of life-lessons and the art and science of treating retired or near-retired folks. He believes it to be a shame when people work hard their whole lives to sit around hurting during their years of "freedom."
Contact us today to make an appointment with Dr. Bratten.

Dr. Troy Bratten | (239) 558-5866