New Patients
When you walk into
Corrective Spinal Care of Florida
, you will find a beautifully decorated environment with friendly staff waiting to greet you. We offer a warm atmosphere that is welcoming and relaxing for all ages.
Getting Started
There is some simple paperwork for you to fill out after your arrival. You will then watch a brief video on what you can expect during this visit. Next, one of our doctors will discuss what has brought you in and whether this is the right place for you. If you are, we'll start on a thorough, specific exam. Kale K4 nerve scanning technology will take thermocouple scans that measure your muscle and nerve function. We take X-rays on most patients since our adjustments are measured to the exact specifications of what you need. This information is gathered from taking full-spine X-rays.
The doctor will then need time to analyze your results, so we welcome you back for a report of his findings.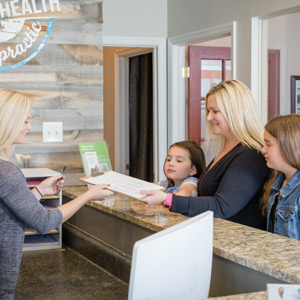 Your Second Visit
When you return, you will sit down with your doctor to discuss your examination and x-rays. We will inform you if we have found your problem and if we can help. If so, we will discuss exactly what you need.
Following Up
At your regular appointments, your doctor will check to see if nerves are pinched. If so, they will give you a gentle, precise adjustment, then have you rest for 15 minutes. You will be checked afterward to make sure any areas of pressure have been alleviated.
If there are areas of your spine that can be helped but not completely corrected, some maintenance may be required. Your spine does not always hurt when it is out of alignment. Having chiropractic checkups on a periodic basis is a smart choice to ensure your spinal health.
Find Out More
We hold a new patient orientation class every other Wednesday at 6:15 p.m. This class takes 30-45 minutes and will teach you more about how to get results quickly and get results that last. We welcome the public to attend this talk.
Insurance coverage can always be verified in our office. Contact us to schedule your time with us today.

New Patients | Corrective Spinal Care of Florida | (239) 558-5866