Patient Appreciation Day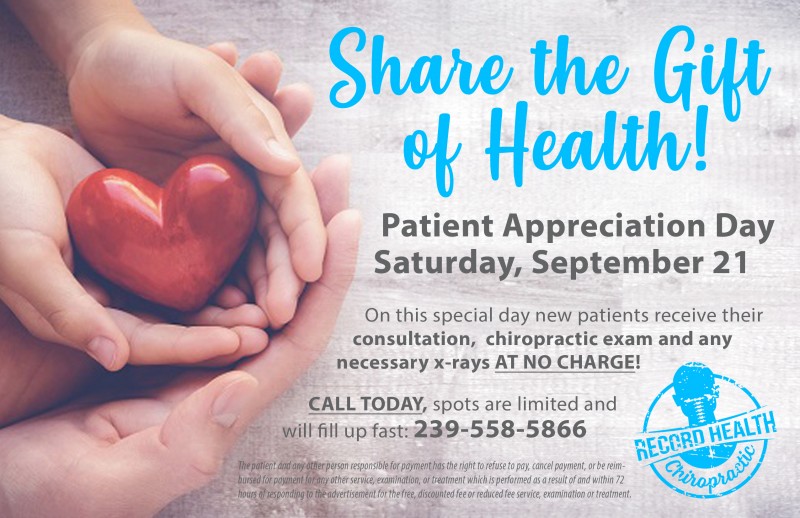 Share the Gift of Health!
This special is for your friends and family!
Do you know someone that needs help?
(And most people know at least 1)
Here's your chance to help them!
As you know, at Corrective Spinal Care of Florida in Cape Coral, FL helping the community is our mission!
In keeping with our mission, we are taking the first 10 appointments that book for a New Patient visit.
In order to find out if we can help them with their issue(s), we need to go through a complete consultation, thorough examination, and take any medically necessary X-rays.
Luckily for them – That is exactly what we are helping them with on Saturday, September 21st!
We are giving away 10 vouchers for Consultation, Examination,
and any medically necessary X-rays for Free!
ONLY 10 left!
"The patient and any other person responsible for payment has the right to refuse to pay, cancel payment or be reimbursed for payment for any other service, examination, or treatment that is performed as a result of and within 72 hours of responding to the advertisement for the free, discounted fee service, examination or treatment."

Corrective Spinal Care of Florida | (239) 558-5866